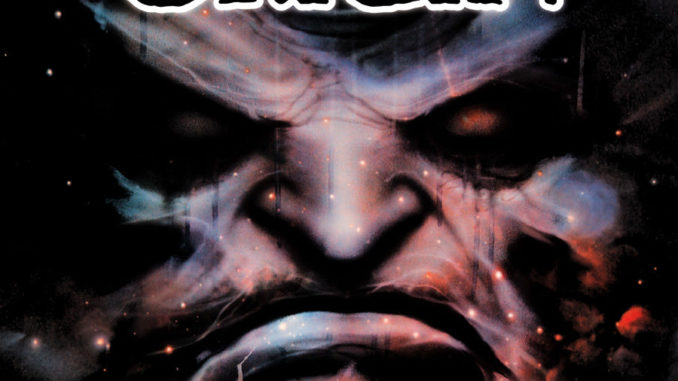 (Warning : This record is definitely not for the faint of heart, and although being as progressive and original as metal can get, it's still very much a brutal death metal album)
After the mind-bending attack of "Informis Infinitas Inhumanitas", Origin return better than ever with Echoes of Decimation. This is their "more" album, meaning it has more of everything. The insane sounding technical lead sweeps are faster than ever, yet strangely catchy and moody. The loss of their monster drummer John Longstreth has not stopped them since they are now driven by an even crazier sounding behemoth of a percussionist, James King. Even founding member Jeremy's absence is not felt, since the riffs are even more technical than before. The triple vocal attack is still leading the assault providing further variety to an already overwhelming palette. One of the most interesting aspects of this record is the rhythmic synchronization of all elements of the band, which was hinted at on previous records, but here it is honed to perfection. The way the multiple vocals, decimating drum attack, rhythm guitars and those insane lead licks come together is nothing less than awesome. No two parts on any song are alike, although the aforementioned rhythmic combo attack leaves no doubt that it is Origin.
Like all good music, Echoes of Decimation grows on you with each new listen, and will show more intricacy and detail each time. It will also start seeming catchy, especially the ultra hyper lead licks providing unconventional but ultra sharp hooks to each song.
Highlights include the opener "Reciprocal", the pulverizing "Burner" and the positively anthemic barrage of "Staring From The Abyss". The lyrics are great too, firmly entrenched in scientific and cosmic questions while remaining brutal. And the production leaves nothing to imagination, being clean and crystalline to the point of laser like precision. Get this if you want something really different but are not afraid to cross over to more extreme metal forms. At 26 minutes it is pretty compact and any more would have been too much. The band has since broken up and none of the new projects of the members comes close to the insanity of this ensemble. All in all a milestone record demonstrating that death metal can be progressive and un-conventional without ripping off Cynic, Atheist and Death or compromising speed and brutality.
-Suleiman
VITALS:
Release:  2005
Label:  Relapse Records
Avantgenre:  Cosmic Monstrous Percussive Hyper Tech Death
Duration:  26:28
Origin:  USA
Official site:  http://www.origin-site.com/
Review online since:  30.08.2007 / 12:20:01
TRACKLIST:
01. Reciprocal
02. Endless Cure
03. The Burner
04. Designed To Expire
05. Cloning The Stillborn
06. Staring From The Abyss
07. Amoeba
08. Debased Humanity
09. Echoes Of Decimation