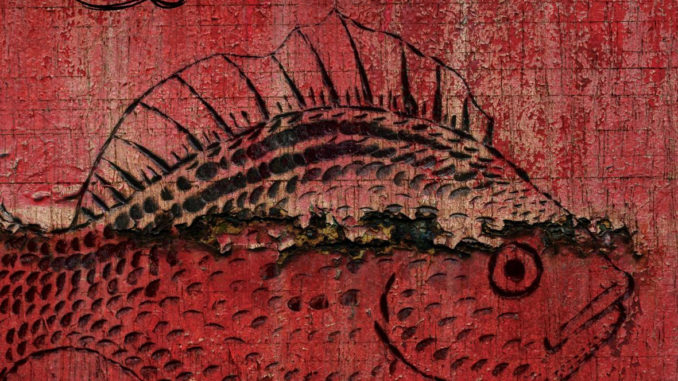 What have we here… 3 tracks -two songs and an interlude- comprising an EP which takes 3 seconds less than 13 minutes to introduce the listener in uncharted spaces and back to the real world… or not? Do I stay there yet? This glitched sonic rainbow may have made me look at things in another way, sometimes more colored, sometimes just glitchy. Anyway the shapes are more twisted, the colors more vibrant and the sounds chippier and intermixed after you listen to these tracks.
As for the metal side of it, Organ: play a light-distortion psychedelic black'n'roll with double kicks and blastbeats, noises, sampled voices, droney ambiences in a mixture never tasted before. The riffs are colorful and smell like mist and rain on a sunny day, seen through the metal-framed window of a skyscraper factory. There are no vocals, the music is driven by the riff progression and accompanied by ambience sounds and voice samples, or by the glitches that happen to the same riff almost all over the track #3. The production is kind of strange yet clear and beautiful, sometimes full of things you didn't even know existed. These tracks just make you hear them.
Now I will further dissect the 7" vinyl, making a script track by track:
1) Wok Wok
Frequency modulated riff to confusing happy start with ambience and talking voices and screams
Rainbowlike psychedelic chromatic progression
Noised abyssic underwater life riff
Chromatic double bass drums to blastbeat in hallucinogenic rapture
Rainbowy painless happy hangover to confusion and enjoyable disorientation
Weird biomechanical dancing to frequency modulation end
2) Mandolin
Floating in between of the outskirts of nowhere interlude
3) Bossanova
Glitch drone start to glitched gloomy atmosphere to same with various electro beats and glitchy warping fills, full of giltches, to ambience to glitchy satisfactory end
Organ: have made an unexpected move for the avant-garde metal scene with this EP, I think so even after having listened previously to their demo 'Apoplexy in six parts', which was already quite surprising; I hope they develop their personal mark further into a full length album soon. Then we can have legal and cheaper hallucinosonic drugs instead of everyday drugs for more than just 13 minutes.
-Adryuu
VITALS:
Release:  August 2009
Label:  Duplicate Records
Avantgenre:  Trippy/Glitch Black'n'Roll
Duration:  12:57
Origin:  Norway
Official site:  http://www.myspace.com/organproject
Review online since:  09.11.2009 / 13:21:56
TRACKLIST:
01 – Wok Wok
02 – Mandolin
03 – Bossanova