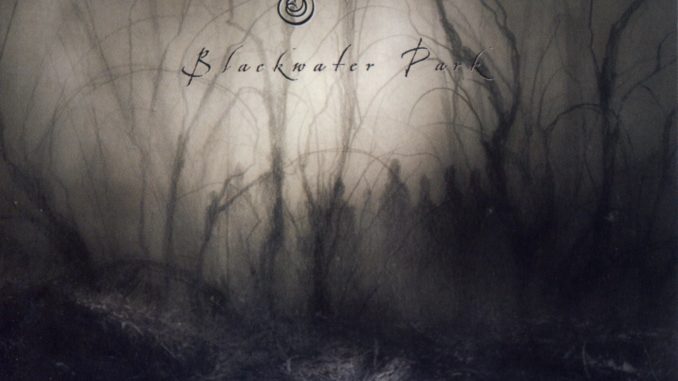 This album sees the band further refining their styling to the point where they become almost second nature to the band. It features slightly less of the jazzy excursions one would have found on Still Life and sees them not quite delving into the adventurous passages of early works like Morningrise and Orchid. Does this make the album less interesting? In many it doesn't because the band is able to create such a consistently enthralling listen throughout. Just see the acoustic pastures of "Harvest" which never fail to interest or the mesmerizing closing track "Blackwater Park" which shows the versatility the band is capable of displaying.
There's a slightly more dark vibe to be found here than on their other material and it has the effect of adding an apparent mood to the surroundings overall. I find Blackwater Park to have slightly less of the ability to stick out as Morningrise and it's vast switches between harsh and acoustic moments, but it makes up for it with consistently good music to be found throughout. Opeth are really hard to fault in their approach which features enough dynamics and splendid moments to capture your attention time and time again. There are the usual branches towards lighter moments, but they might not be as pronounced as they are on Morningrise. Regardless, this is a solid work that features some of their greatest moments of all time and a strong mood develops throughout its length.
I would recommend people check out Still Life and Morningrise before delving into Blackwater Park if new to the band, but this is still another worthily crafted endeavour in a long line of splendid work for Opeth. Definitely something to check out if you have the time as it adds to the quality of the work that this band puts forward, though it doesn't quite have the most ingenious slant of their material to make it their best ever.
-Adam McAuley
VITALS:
Release:  March 2001
Label:  Music For Nations
Avantgenre:  Progressive Avantgarde Death Metal
Duration:  1:07:13
Origin:  Sweden
Official site:  None
Review online since:  28.07.2009 / 19:43:14
TRACKLIST:
1 – The Leper Affinity
2 – Bleak
3 – Harvest
4 – The Drapery Falls
5 – Dirge For November
6 – The Funeral Portrait
7 – Patterns In The Ivy
8 – Blackwater Park