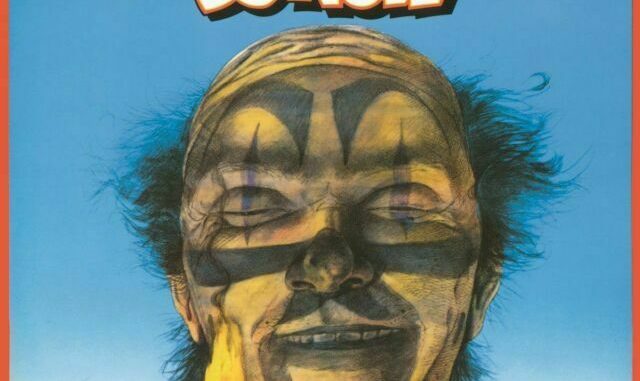 An outstanding melding of different styles is to be found here that set the tone for the different experimentation they would continue to undergo on their following releases. There is a decidedly funky style to the album for the most part and it gets slightly lost amongst the underlying chaos surrounding it. There are jazzy sections and wacky sections to be heard here amongst many other things and some of the band's absolute greatest moments are amongst the lot. "Squeeze Me Macaroni" and "Carousel" both feature some of Mr. Bungle's most adventurous segments and are perhaps the best tracks here though everything to be found is quite solid. The ability to chop together different kinds of music is quite extraordinary and keeps the listener constantly interested in what's occurring.
The sounds of the work wander into extreme fun, but never become over-indulgent by any stretch of the imagination. Perhaps the best aspect of the work of course is the vocal theatrics of Mike Patton, which delve into all sorts of singing ranges and even babbling from time to time. He carries his svelte voice nicely over top of the tunes and allows them to breathe in every way imaginable. In a direct comparison to the other albums I find this work to be slightly more consistent than Disco Volante's experimentation and a big more insane than California's sometimes relaxed feel allowing for the most balanced of all the works of the band. They are able to pull off a funky, jazzy, metallic kaleidoscope of sounds to make for an all out well-rounded approach to musical writing.
Mr. Bungle have the ability to splice a number of different genres together to make a cohesive whole in the making quite effectively. This bodes well for a band trying to distinguish themselves from the pack and one can have a fine look at the defining self-titled album to see where it all started for Mr. Bungle.
-Adam McAuley
VITALS: 
Release:  Auguest 1991
Label:  Warner
Avantgenre:  Avantgarde Genre Melding
Duration:  1:13:15
Origin:  United States
Official site:  None
Review online since:  18.08.2009 / 21:05:17
TRACKLIST:
1 – Quote Unquote
2 – Slowly Growing Deaf
3 – Squeeze Me Macaroni
4 – Carousel
5 – Egg
6 – Stubb (A Dub)
7 – My Ass Is On Fire
8 – The Girls Of Porn
9 – Love Is A Fist
10 – Dead Goon