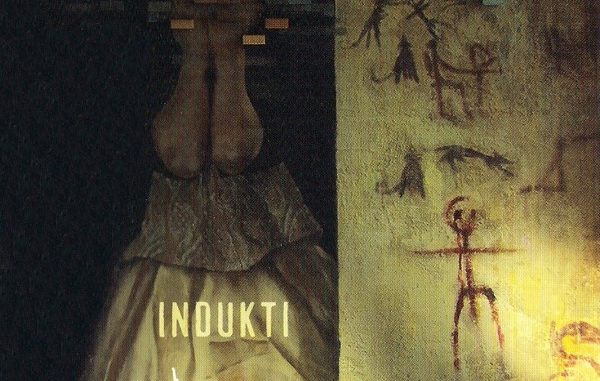 "The band is such an eclectic fusion of personalities that there can be no other way to express our chemistry than to have a huge blast!"
(from an interview conducted with INDUKTI in 2006)
Chemistry-wise not that much has changed in the INDUKTI camp since these words have been spoken: it's still a highly explosive collective, eager to fuse with new substances in form of various styles and guest vocalists and unforeseeable in its heavy reaction.*
INDUKTI belongs to the very few bands on this earth that offer metallic sounds within an unlimited spectre of music that first of all is coined by the curiosity for what's behind the usual borders. Not that the music is too far from well-known patterns or totally withdrawn, not at all, but INDUKTI really achieve to take the general schemes some steps further by playing with the nearly endless possibilities that the music itself offers them. Their second full length album "Idmen" establishes again the violin as one of the leading instruments in the more than solid metal sound which is powerful, yet it leaves very much room for subtle arrangements and intermediate tones. The nine minutes conquering song monster "Tusan Homichi Tuvota" wakes remembrances of IN THE WOODS and combines a fair amount of ethno percussions, multilayered, partly eerie, partly epic vocals and brusque metal riffs. Another monster song called "…And Who's The God Now?!" offers us a crossover of SOUNDGARDEN'esque dynamics and passion, intelligently constructed art rock and groovy metal arrangements that pale the mainstream of this often limited genre. This is not "progressive" in the sense of "close to Pink Floyd", this is just freaking out without compromise, but with a lot of fun of playing together, of jamming, of exploring the complexity of human voices and of instruments in uncommon places. The band has this time chosen three guest vocalists to contribute to "Idmen" and if you listen to their performances, you might easily come to the conclusion that they all fit perfectly to the unique forms of expression. Just like the band already stated years ago: obviously there's something spectacular in their chemistry which just inspires other artists as well to leave common grounds behind.
To sum it up, I know only one other contemporary band with a similar open-minded, experimental, adventurous and really FREE sound offering great melodies and that's LAZULI from France, thus I want to emphasize the quality of this multi-dimensional music and set value on the listening experience of "Idmen". I can't imagine you'll regret spending your time with an album like this. Even if it just doesn't fit with your taste, it's far too fascinating to ever give you the feeling that your time has been wasted.
* But maybe it's presumable in its heavy rotation?!
-Thor Joakimsson
VITALS: 
Release:  07.24.2009
Label:  InsideOut Music
Avantgenre:  Avantgarde Metal
Duration:  63:18
Origin:  Poland
Official site:  http://www.indukti.com
Review online since:  31.07.2009 / 07:58:56
TRACKLIST:
01 – Sansara
02 – Tusan Homichi Tuvota
03 – Sunken Bell
04 – …And Who's The God Now?!
05 – Indukted
06 – Aemaet
07 – Nemesis Voices
08 – Ninth Wave