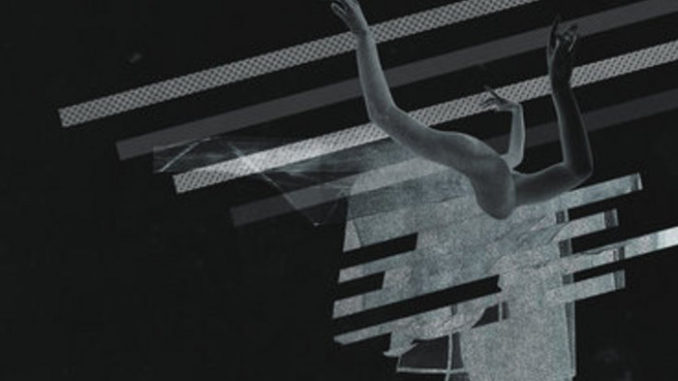 Woah. I knew THEE MALDOROR KOLLECTIVE have, besides playing again with their name (TMK stands for "Textbook of Modern Karate" here), once again evolved and changed their style. But what hits you here comes unprepared nevertheless. These crazy Italians have recorded their most complex and daring album to this date, and even for TMK, this means something.
Let me say this first: This is a great album. I just say that beforehand so you know, and I'll try to grasp from now on why this is so. No easy task, because TMK have delivered a mix of  Sample-Jazz-Tribal-Reggae-Industrial-Elevator Music-Trip Hop-Ambient-Folk-Arabic Pop-Fusion-Cinematic Noise-Shoegaze-ClassicMIDI-Bombastic Death-Computernoise-Metal you get dizzy from hearing. I can only loosely compare it to SIGH's "Hail Horror Hail" for it's "fuck off" attitude towards song structures, and DIABOLICAL MASQUERADE's "Death's Design" for complexity. And yet "Need The Needle" sound nowhere near them. This is pure chaos, an ode to the unpredictable; it switches between styles so fast you can't tell what attacks you from which side. No repetitions, everything is in a constant flow, but not a friendly flow – like in rapids you get thrown around, sometimes you float on top, sometimes you hit your head. And the most strangest thing of all is – it works, it paints a harmonic picture in the end. I try a vague comparison with EPHEL DUATH; from what I have heard of their stuff people liking them might like TMK's newest opus too. Yet, while EPHEL DUATH are mostly getting on my nerves with their hectic breaks, TMK's chaos is somehow soothing, pleasant and calm.
The only downside is that due to this complexity you never now in which song you are in, because the music styles change too fast to give indications – they needn't have bothered with song titles in the first place. For the rest of the downsides, ah –I can't think of any. Hell, I find myself listening to "Need The Needle" the fourth or fifth time now and I am desperately trying to comprehend why I even like this chaotic, disjointed piece of music where nothing seems to fit together. But, as said above, it works. The magic works, and I suppose that's all a good album needs.
Sidenote: There is absolutely NO singing here. Some spoken parts and samples, but very rare.
-Tentakel P.
VITALS: 
Release:  2009
Label:  Aentitainment
Avantgenre:  Fusion Chaos
Duration:  54:24
Origin:  Italy
Official site:  http://www.myspace.com/jailhousedog
Review online since:  10.08.2009 / 23:48:18
TRACKLIST:
01 – The Burglar, The Herdsman & The Jew
02 – Major Problem In Washington DC
03 – A Gibbet Rootwork
04 – The Saigon Reduxes
05 – Clearwater Mumbo Jumbo
06 – 3 Pennies National Messiah
07 – Pushers From Shangri La
08 – Comin' To A Town Near You
09 – From Railroad To Skyline (Tokyo 1975)
10 – The Siamese Eraser
11 – Vita Cruda
12 – Sicilian Lunch
13 – Pink Boogeymen At The Speed Of Light
14 – Burn Lucy, Burn
15 – Sorcellerie Bruiriste