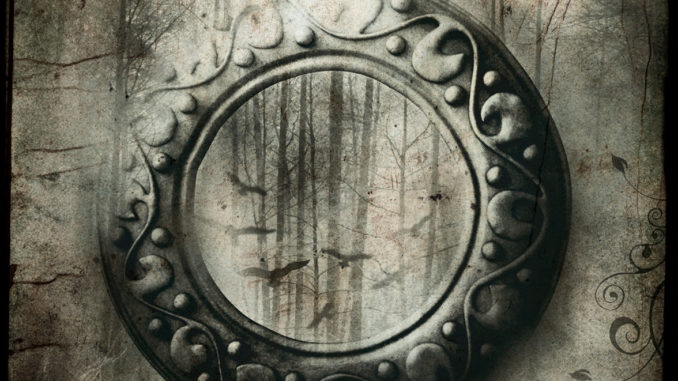 Is it why I waited for five long miserable years? Since mid-90s, SSOGE has always been among my favorite bands. Their unique blend of folk and doom metal has always amazed me if not charmed. Their quite sophisticated instrumentation and female vocals added richness and uniqueness to their tunes, their strong background in metal music made their melodies hard and enjoyable, and finally the amazing Czech scene has nurtured them since the beginning. Yet, I cannot help but ask: Is it why I waited for five long miserable years?
This album is a milestone in SSOGE's career. It remarks its transition from a metallic and doomy band to a mostly folkish repetitive band which sings in Slavic, and is dominated by not-so-interesting female vocals and disappointingly weakened guitars. Nevertheless, Navaz offers a few strong songs that are the reminiscent of the "good-old-days" (sigh). "Slava" is a fun and energetic song that will make you jump for like ten seconds, "Skryj hlavu do dlani", on the other hand, will sound you like a classic SSOGE-song with a bit of nostalgia: cello with some guitar and violin on the background… My favorite "Dva stíny mám" starts with a quite powerful riff, and yet keeps interrupted by a totally weird string attacks.
Overall, I blame Season of Mist and Roland Grapow (ex-Helloween) for the disappointment. If you ever want to make your well-respected underground avant-garde band turn into a mainstream disaster, why not giving those guys a call?
-Can Baskent
VITALS: 
Release:  January 2011
Label:  Season Of Mist
Avantgenre:  Boring Slavic Folk Metal
Duration:  48:37
Origin:  Czechia
Official site:  http://www.ssoge.com
Review online since:  18.01.2011 / 19:15:16
TRACKLIST:
01 – Mokos
02 – Zlatohlav
03 – Skryj Hlavu Do Dlani
04 – Prísahám
05 – Slava
06 – Sudice
07 – Dva Stiny Mam
08 – Pramen, Co Vi
09 – Samodiva