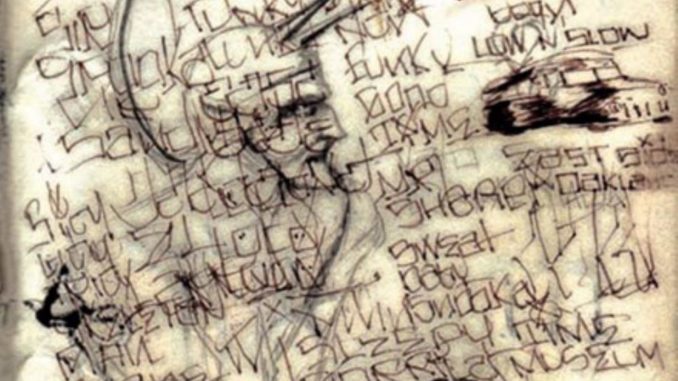 "In Glorious Times" churns, slithers, and grinds its way through a psychotic array of moods and sounds, with songs ranging from anguished paranoia to grimly amusing misanthropy. The experimental rock/metal collective Sleepytime Gorilla Museum carved out a niche over the years playing extremely heavy and spastic hard rock and metal with a vaguely jazzy dissonance straight out of Henry Cow and the Art Bears. Here, they're a little more spacious: less dense, more textured than bludgeoning.
The songwriting is still unpredictable- torchy pop next to rattling percussive passages, death metal violence riding shotgun with noise rock, found sounds and morbid violin solos hovering over jagged RIO rhythms, swinging New Orleans dirges paired with groove metal breakdowns by way of Primus and Meshuggah- but the overall thrust is a little more accessible than prior work, more melodic and less heavy handed. As in the past, the whole band contributes vocals, percussion, and fret time on an array of specialized instruments, making it a team effort, with communal composition and performance taking center stage and all emphasis on workmanship.
As usual, the overriding tone of the work is grim and morbid, indigenous American Gothic with a shade of forlorn immigrant misery, a kind of re imagining of 19th urban malaise for the age of gentrification. With a more diverse array of moods and a crystal clear production, "In Glorious Times" is a good introduction point for anyone interested in exploring this band's strangely quixotic sound.
-James Slone
VITALS:
Release:  2007
Label:  The End Records
Avantgenre:  Grim Street Theater
Duration:  60.34
Origin:  United States
Official site:  http://www.sleepytimegorillamuseum.com
Review online since:  09.09.2007 / 01:35:28
TRACKLIST:
01 – The Companions
02 – Headless Corpses Enactment
03 – Puppet Show
04 – Formicary
05 – Angle Of Repose
06 – Ossuary
07 – The Salt Crown
08 – The Only Dance
09 – The Greenless Wreath
10 – The Widening Eye
11 – The Putrid Refrain