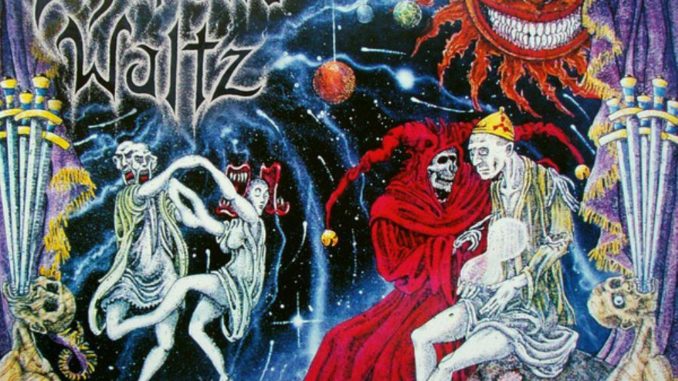 Progressive metal in the vein of early Fates Warning is what's on display here and the band deliver and incredibly unique work. Winding riffs surround their ideas as Psychotic Waltz effectively deliver their ideas to the audience. The amount of dissonance they supply elevates their ideas to another level as well giving the band a distinct sound all their own.
Flashiness plays a key aspect in bringing together the styles of the band and they show the trait to a great degree, but they keep everything refined and tasteful so that that they seem restrained. The band show their ability to create shifting sounds that constantly reach the notes they desire to quite well. A varied style is quite an asset to Psychotic Waltz as they go through the motions to create a fun sound that doesn't sacrifice complexity in their overall thought scheme. They manage to strike a chord of being challenging enough to entertain and slow things down like the occasion of the "I Remember".
I sort of wish their was a bit more of a classic sound present akin to the early Fates Warning they resemble as we can see Psychotic Waltz take a decidedly weirder vibe to their meanderings. This leaves potential to open up their sounds, but also loses the authentic vibe that one can derive. Psychotic Waltz thus come close to achieving a weird masterful sound though with this and Into the Everflow in particular and are to be checked out by all fans of interesting music.
-Adam McAuley
VITALS: 
Release:  1990
Label:  Rising Sun
Avantgenre:  Progressive Avantgarde
Duration:  51:01
Origin:  United States
Official site:  None
Review online since:  04.03.2009 / 00:15:10
TRACKLIST:
01 – …And The Devil Cried
02 – Halo Of Thorns
03 – Another Prophet Song
04 – In This Place
05 – I Remember
06 – Sleeping Dogs
07 – I Of The Storm
08 – A Psychotic Waltz
09 – Strange
10 – Nothing