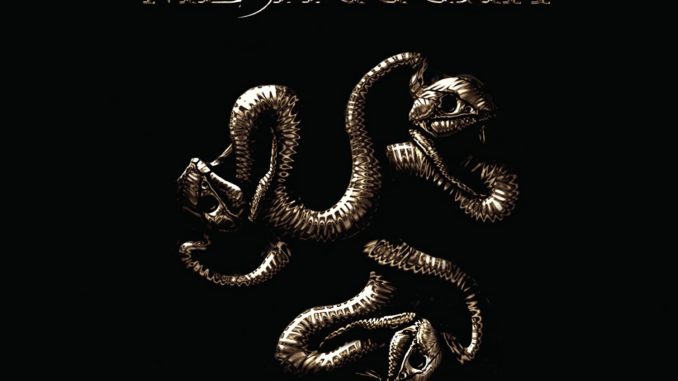 The sound of Meshuggah's Catch 33 is often difficult to confine under a microscope, so let's just use the three snakes on the cover as metaphors for concepts which the album resembles:
1) A black hole (the gravity pit left in the void of a collapsed star)
2) Precisely-calculated physics of a vicious case of lycanthropy
3) The mental incapacity to comprehend the concept of nothing (either nonexistence, or the previous Meshuggah album)
One snake eats the next. The sun caves in, so starts (1); a dying hour of light strikes the lunar surface, setting the mechanics of (2) in motion; said moon disappears into the hole, setting (3) into effect; (1) removes the Earth's atmosphere, thereby the mind exits function, removing (1) from perception, and everything ends.
The Meshuggah boys just happened to connect their instruments into brainwave-pattern analyzers while they had this single coinciding nightmare, and split it up into thirteen tracks. Behold.
-C. L. Edwards
VITALS:
Release:  05.31.2005
Label:  Nuclear Blast GmbH
Avantgenre:  Shapeshifting Gravity Laceration Metal
Duration:  47 Min.
Origin:  Umea, Sweden
Official site:  http://meshuggah.net
Review online since:  31.01.2008 / 21:14:08
TRACKLIST:
01 – Autonomy Lost
02 – Imprint Of The Un-Saved
03 – Disenchantment
04 – The Paradoxical Spiral
05 – Re-inanimate
06 – Entrapment
07 – Mind's Mirrors
08 – In Death – Is Life
09 – In Death – Is Death
10 – Shed
11 – Personae Non Gratae
12 – Dehumanization
13 – Sum