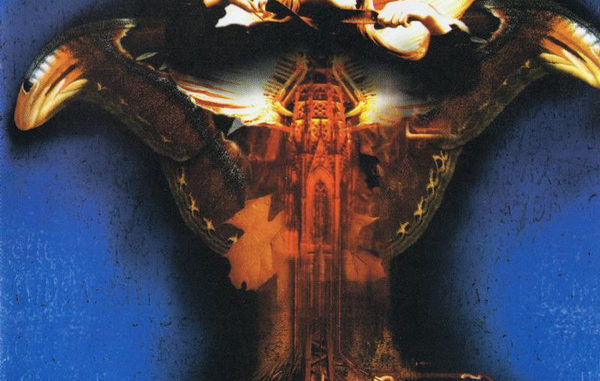 I've been wondering about the album title for ages because 'angel' is the German word for 'fishing rod' until i realized that the band was actually refering to a merriam-websterian spiritual being superior to man in power and intelligence. It seems as if I had misunderstood the lyrics of slayer's 'angel of death' all my life but this should not bother you.
The album has got eight songs and I wonder why David Lynch has not used them yet. In 1955 Robert Mitchum plays the bad guy in 'The night of the hunter', where he hunts two kids after lynching their mother in search for stolen cash (not the country star). The movie his higly recommended and can be obtained here. For each song of the album I gathered a screenshot for you to give you a short glimpse into the real madness there is.
The original images are owned by Metro Goldwyn Mayer and have been reproduced here under the Hungarian Freedom of Expression Act from 1986; ianal.
-Jonny Lignano
VITALS:
Release:  1998
Label:  Napalm Records
Avantgenre:  Genre Avant
Duration:  52:05
Origin:  Austria
Official site:  http://www.korovakill.com
Review online since:  18.10.2008 / 17:56:16
TRACKLIST:
01 – Europa In Flammen
02 – Strangulation Alpha
03 – Our Reality Dissolves
04 – Trip To The Bleeding Planets (Unto The Light)
05 – Dead Like An Angel
06 – Echoworld Caravans
07 – Der Schlafmann Kommt
08 – Tantra-Nove-Hyper Cannibalism