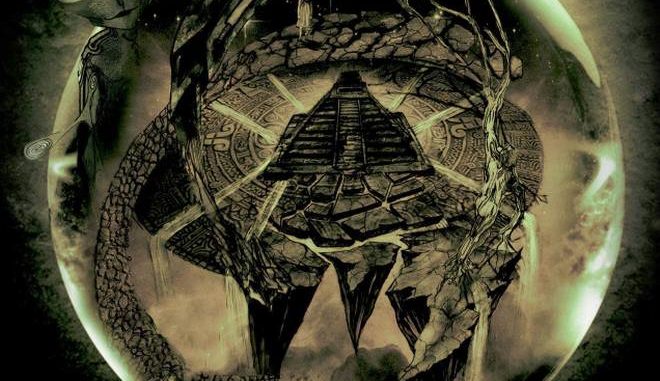 Escher's Knot play a style that is familiar to some metal that's already out there, yet maintains its own identity. They perform a progressive thrash style that relies largely on pummeling riffs and disjointed tempos.Tessellations draws from outfits like Gojira, Textures and Meshuggah, yet implements the band's addictive touches to the proceedings. It results in a sound that has vitality and a degree of complexity as well. The band manages to successfully combine aggression and intricacy. There are some sections that are jazzy, but make no mistake that a musical cacophony is what's emphasized here.
The pretty opening instrumental segues nicely into the track "Anonymous Origins", which sets a benchmark for how the rest of the music will be performed. Stop and go rhythms permeate the disc, much in a similar manner to how Meshuggah plays. It's a very compelling sound that the Indian outfit has performed and though this is a very good disc, I think there's still some work left before Escher's Knot reach the quality of the aforementioned bands. There are four quality songs on this EP and they show that when the band puts out an album of eight or more tracks and becomes more inventive, their music could become even more fully realized. Still, the jagged rhythms are catchy and show great promise.
I believe the band will improve what is already a great sound into something even more special in the future.Tessellations is an album that is both familiar and unique at the same time and worthy of a good deal of attention. It shows both the ability to be intelligent, but also the ability to make the listener's head bang as well. It's only an EP and I expect them to progress into even greater things in the future.
-Adam McAuley

VITALS:
Release:  May 2010
Label:  Self-Released
Avantgenre:  Progressive Thrash Avantgarde
Duration:  23:51
Origin:  India
Official site:  None
Review online since:  22.12.2010 / 16:48:12

TRACKLIST:
1 – Hyperspace(Instrumental)
2 – Anonymous Origins
3 – Up For Nothing
4 – Mayan Calendar
5 – Break The Cypher
6 – Saidapet Score (Outro)