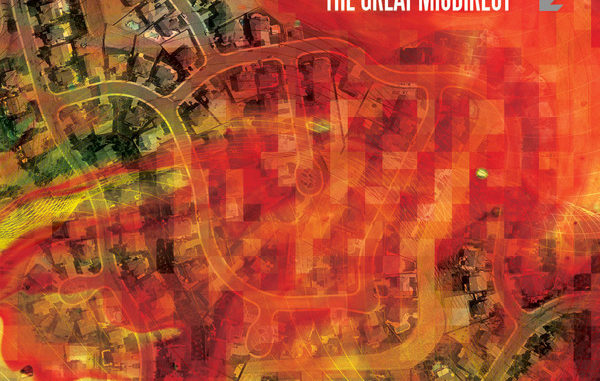 It's tempting… I am about to use tons of metaphors and comparisons to describe BtBaM's music. Yet, I won't. I won't be tempted to list the bands that BtBaM reminds me of, and I won't compare them with the other quite known bands within the similar genres. I will follow a rather difficult path, and try to describe their music on my own.
The album has an overall progressive and jazzish tone in a non-annoying and non-pretentious sense. Cleverly arranged guitars keep reminding you that you are indeed listening to a metal act. A very well-done production, on the other hand, makes the album a rather appealing piece for those people who are not that into "regular" metal melodies that we all are grown up with.
The album opens with a soft and moody song which does not give you any hint at all about what to expect from the rest of the album. Most songs in the album are longer than nine minutes. This is, some of you may recognize, a familiar patter for BtBaM. Akin to the many other avant-garde bands (see, I was almost tempted to compare BtBaM with some other bands, but I didn't), BtBaM conceptualize the song with several different compartments – a rather softy intro followed by a enjoyable crescendo, and then a quiet coda, and so on so forth. I personally like this pattern, treating the song as an independent unit by itself sounds like a good idea to me.
The third song, my favorite, of this album manifests this pattern very well, even with a mix of different vocal techniques. This definetely enriches the song, gives it a substantial power, and makes the listening experience a rather enjoyable one – the listener always keeps waiting for the next surprise within the same song. Furthermore, most importantly, BtBaM makes it very well. As opposed to many pretentious avant-garde bands (see, again, not tempted to compare them), BtBaM sets its own firm grounds. Especially, one of the codas of my favorite song even employs a funny tune that reminds us all of, wait for it, fun childhood memories.
People who are familiar with the development and improvement of BtBaM may immediately recognize this album as their most mature album. This can very well be true. Nevertheless, I'd jump to this conclusion when I hear their mid-2011 album! I feel that they will surprise us all over again!
-Can Baskent

VITALS:
Release:  October 2007
Label:  Victory Records
Avantgenre:  Eclectic Jazzy Metal
Duration:  59:34
Origin:  USA
Official site:  http://www.myspace.com/betweentheburiedandme
Review online since:  08.02.2011 / 12:38:23
TRACKLIST:
01 – Mirrors
02 – Obfuscation
03 – Disease, Injury, Madness
04 – Fossil Genera – A Feed From Cloud Mountain
05 – Desert Of Song
06 – Swim To The Moon