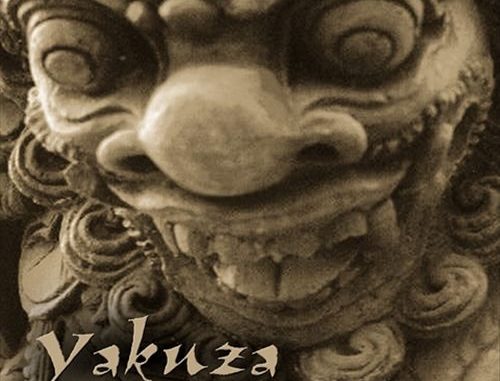 Have you ever wondered what could happen if samurais, instead of performing their famous suicidal seppuku custom, were self-exiled to play music in the land of Jazz & blues? Such a code of ethics is definitely old and strong enough to be reformed, but the answer could very well be the Chicago based YAKUZA band. Originally chosen to represent the Japanese meaning of the word which stands for "outcast", their name also reflects upon the motivational spirits behind these really talented musicians. Their innate ability of not belonging could easily be asserted considering the incorporation of saxophone use into their line-up, not generic at all for a metal group of their kind. The truth goes way beyond this fact, and is traced once any of their works is put on.
Way of the dead, their second effort, showcases perfectly their need to set their limits and utterly destroy them. Here we encounter a set of tunes that work as a tightrope: stray but a little in the course of listening and you will fall. Aggressive metal, thrashy in origin and doomy in mood, provides a basic counterpart. Along comes all that jazz, frequently guided by Bruce Lamont's memorable melodies in alto sax. Strange chord sequences, rhythm alterations and odd meters function only as tools in the process of audience emancipation. However, there is also time for ear rest with some delicately placed ambient passages. Shared vocals, varying from throat mumblings to evident growls and from murmurs to sing-alongs, carve a mosaic of emotions so that any time during day or night, you may find yourself whispering lyrics.
As the album advances, standout songs like the opening triad or Chicago Typewriter will get a grip on you. In Obscurity, there is even a surprise sax duel, by guest appearance of Ken Vandermark. All in all, there is nearly half an hour full of ideas and excitement to bounce with. Until the closing track 01000011110011 is met. Wait, did I say closing? Well, just forget it. This 43-minute piece strikes hard at any type of conventionality we may deal with before we say goodbye. Crafted with the immense urge to move on to higher ground, the epic parallels a "record within a record" situation to a "dream within a dream" effect. Jazz, blues and psychedelics, blended together by a simple and repetitive solid jam theme, are enough to make anyone forget his name. Read between the lines and you get the vivid statement: we are here to express ourselves, and we also need to relax. Music is meditation.
When the curtain falls, everyone is left wandering how four pioneers of extremity can experiment with their hometown's improvisational tradition so flawlessly. No worries for that too, because YAKUZA have hinted the key in understanding between the record title and the liner notes: "…do not hold for the present or reach for the future. You live in the moment, undistracted. This is the purest form of life".
Klearhos
VITALS:
Release:  2002
Label:  Century Media
Avantgenre:  Progressive Grinding World-beat Jazz Metal
Duration:  70:40
Origin:  United States
Official site:  http://www.myspace.com/yakuza
Review online since:  10.06.2010 / 20:40:33
TRACKLIST:
01 – Vergasso
02 – Miami Device
03 – Yama
04 – Signal 2.42
05 – T.M.S.
06 – Chicago Typewriter
07 – Obscurity
08 – 01000011110011
.