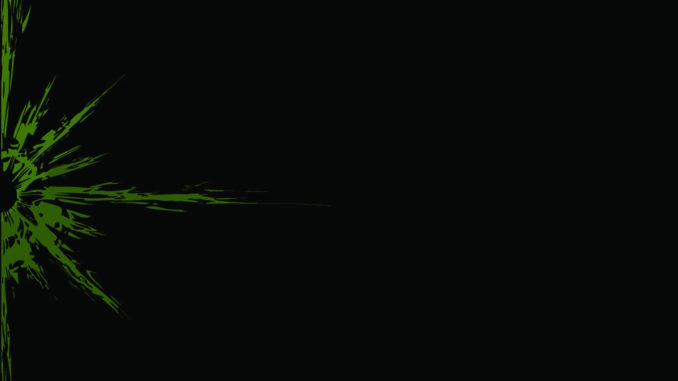 This CD ep is the debut release of this Greece quartet, whom after ten years activity have begotten three tracks of progressive, eclectic, synthesizer-heavy Black Metal.
How much I enjoy the playful, skillfully performed and elaborately composed trappings of VACANTFIELD (nice band name, by the way), I still can't shake the absence of something completely unique or personal in their style or sound. Perhaps not weird considering this is their first public release – VACANTFIELD are doing nothing wrong here, but on the other hand, in addition to doing everything right in terms of qualifying compositional work, I'm not finding very much.
Many elements are fanciful and alluring in their cosmic dances, though they cannot be fully emancipated from their forerunners. The deep space abstractions of THORNS and late 90's era SATYRICON in terms of menacing chord structures and trippy lyrics, the groovy nightmares of ARCTURUS, the Hammond-drenched sweetness of Lazare's work in BORKNAGAR and SOLEFALD, the pipe organ-enhanced mid-tempo chug of KVIST… et c. The sum of the ingredients are not making a greater whole – but! This is still, after all, a sweet little piece of Avantgarde Black Metal, a style perhaps not always worthy of its ambitious name, but all the same not a (sub)subgenre overflooded with middle of the road, good-to-mediocre bands. And though far from "immortal masterpiece" material (pretty unfair gauge, come to think of it…), "Iteration" is a highly enjoyable debut EP from a band I hope will continue explore an avenue of their own and break down some boundaries. Also, you might want to reconsider the clean vocals. Just saying.
And additional kudos to Duplicate for daring to do a 3 track CD ep. That's a SUPREME format.
aVoid
VITALS:
Release:  22.11.2011
Label:  Duplicate Records
Avantgenre:  Avantgarde Black Metal
Duration:  20:52
Origin:  Greece
Official site:  https://www.facebook.com/vacantfield/
Review online since:  23.11.2011 / 23:42:23
TRACKLIST:
01 – Broken Shaped Atom
02 – Worms of Sulphur
03 – White Knuckled Cosmos