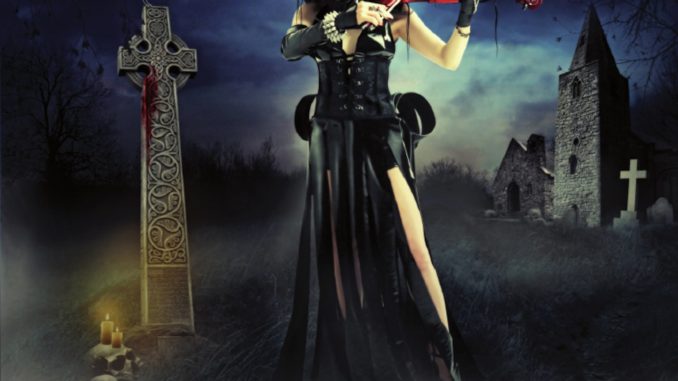 When I was reviewing TdV's previous album "Anima Noir", I had concluded with the following: "Let's cross our fingers that their new album (which was scheduled for January 2011) will not suffer from similar mistakes."
However, it seems they have even gone beyond the cliches incorporating more synth and darkwave-ish tones to their music. I know, it is difficult to be original, keep the spirit and satisfy the needs of a picky reviewer who once raised his own expectations to a rather high level.
Moonlight Waltz is a cheesy and an uninteresting album witnessing TdV's recent transition from a rather cool and energetic band to a erotic goth cliche. Sure, you will perhaps catch some nice melodies and riffs, and even some cool violon pieces. Yet, the whole package still does not seem very satisfying.
You can still give it a shot only if you are one of those teenagers who'd like to repeat themselves over and over and over and over…
– Can Baskent
VITALS:
Release:  January 2011
Label:  Aural Music
Avantgenre:  Erotic Goth Cliche
Duration:  57:24
Origin:  Italy
Official site:  http://www.theatres-des-vampires.net
Review online since:  18.01.2011 / 19:12:25
TRACKLIST:
01 – Keeper Of Secrets
02 – Fly Away
03 – Moonlight Waltz
04 – Carmilla
05 – Sangue
06 – Figlio Della Luna
07 – Black Madonna
08 – Illusion
09 – Le Grand Guignol
10 – Obsession
11 – The Gates Of Hades
12 – Medousa