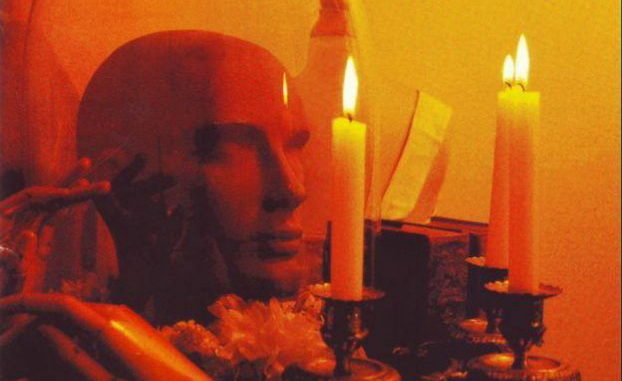 If I were a gardener I would listen to this album constantly. I guess I would even get myself an ipod, upload this album and listen to it from the early morning, when inspecting the garden to the evening whilst looking at the day's work. If I were a truck-driver I would not listen to this album all day long. Probably only once a day, preferably whilst having lunch in my truck whilst parking next to a highway and having cheap fun with an expensive prostitute. Or the other way around. If I were a policeman I would definitely try to listen to the album at least once a week, preferably on weekends, where the time spent would most definitely be my best time. I would also try to convince my fellow policemen to listen to the album as often as possible. I might even write short emails via the intranet to convince other policemen of the geniality of this album. If I were a caveman, you know, those brave man and woman who constantly work in caves to dig coal or diamonds, I would try to convince the corporation to play this album in the elevators that brings us up and down to and from daylight to the bottom of the mines. If I were a rich man, I would spend all my money on merchandise from this band. Even the rarest and most bizarre pieces (broken drumsticks, broken guitar strings,…) would be collected by me by any means possible. Even by selling my body if it had to be done.
If I were a simple album reviewer that listens to music all day long, I would quit writing about music and would become either a gardener, a truck-driver, a policeman, a caveman or a rich man. Literally.
*****
After I wrote this review, I was told that the singer is the label-boss of Holy Records, so to say, an important man. Please bear in mind (well, not literally) that this album is gorgeous.
-Jonny Lignano
VITALS:
Release:  1995
Label:  Holy Records
Avantgenre:  A La Carte Blanche Et Noir
Duration:  01:07:10
Origin:  Frenchland
Official site:  http://www.misanthrope-metal.com
Review online since:  01.07.2007 / 20:21:46
TRACKLIST:
01. Gargantuan Decline
02. Courtisane Syphillitique
03. 1666… Theatre Bizarre
04. L'Autre Hiver
05. Pirouetting Through The Gloom
06. Aphrodite Marine
07. Medieval Embroidery
08. Mylene
09. Trumpets Of Hypochondria
10. Schattengesang
11. La Derniere Pierre