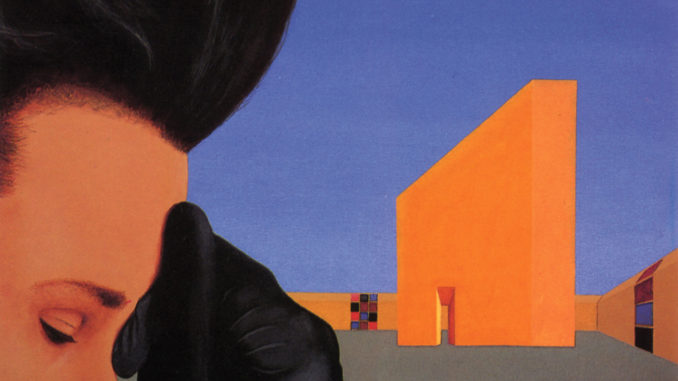 The early 1990's were the golden years of death metal. In 1992, as the trend had reached its culmination, Disharmonic Orchestra shocked their fans with one of the most subversive albums that death metal has ever seen. Already the surrealistic cover artwork demonstrated their breaking with the ordinary metal standards. And the band photo showed those three guys posing with toys and teddy bears. Just one cliche remained: the album was produced in the legendary Sunlight Studios, address no. 1 for European death metal bands.
Compared to their debut "Expositionsprophylaxe" this album brought a radical change in style, mainly based on the complex lines of drums and bass. The drumming of Martin Messner is superb. It's extremely groovy and innovative, with uncountable breaks and off-beats. Also the bass acrobatics of Herwig Zamernik (later also known for his other band Naked Lunch) are unique. Only the guitar work and the death-vocals of Patrick Klopf remain rather straight and keep the album rooted to metal. Like the artwork, also the lyrics are very surrealistic and far away from the usual metal stuff.
Their old fans probably just found two songs of this album acceptable: "Like Madness From Above" and "Mind Seduction". These remain relatively conventional and bear lots of grind parts. All other songs are very individual. Just listen to the great opener "Perishing Passion" (which also became the theme for one of the coolest metal-shirts ever), "The Return of the Living Beat", which mixes fast grindcore with a rather stupid funk-rap-part, or the atmospheric, repetitive instrumental "Time Frame". More than any other death metal album, "Not to be Undimensional Conscious" is avantgarde at its best! Be sure to have this in your collection!
-Chrystof
VITALS:
Release:  1992
Label:  Nuclear Blast
Avantgenre:  Surrealistic Avantgarde Death Metal
Duration:  36:01
Origin:  Austria
Official site:  http://www.disharmonic.com/
Review online since:  28.05.2007 / 13:30:20

TRACKLIST:
01. Perishing Passion
02. A Mental Sequence
03. Addicted Seas Of Missing Pleasure
04. The Return Of The Living Beat
05. Groove
06. Idiosyncrasy
07. Like Madness From Above
08. Time Frame
09. Mind Seduction