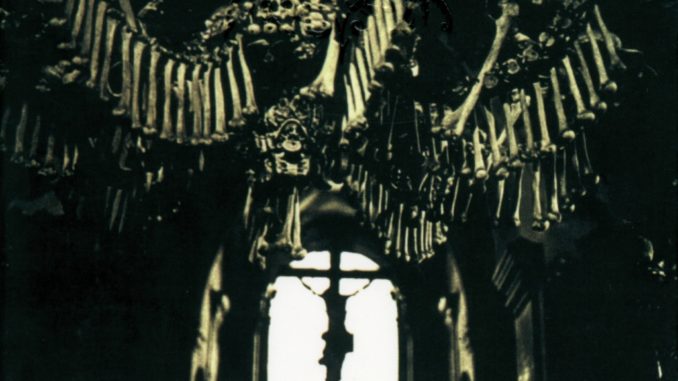 (I'd like to apologize for any and all Swedish language corruption. This is the transcript for my favorite episode of the Swedish version of "This Old House".)
Disembodied spirit: Hallå everyone! Welcome to today's episode of "Den Kuslig Gammal Hus".
Set on the outskirts of the oldest part of Stockholm is the estate owned by 33 year old Blakkheim, owner of the local funeral home Dødheimsgard. The mansion, built in 1889, cost Mr. Heim 1,769,000 Swedish Kronor to purchase in 1998; sounds steep, but that's about $223,000 in US dollars.
Blakkheim: "Blakkheim moved here after hiz caztle near Malmö waz bazically weathered to nothing. Blakkheim left the caztle for about a year to help the government find the Ztolen Autumn back in Zeptember of '97, whilzt my home fell into zhambles." Narrator slaps Blakkheim.
Disembodied: "Zhut up!" (Laughs)

Blakkheim: "Oh, sorry about that. Anyway, we were successful, and had a great time, but it was time for me to settle down and try something new."

Disembodied: Blakkheim said that his brief stay at a Phantom Lodge near Umeå gave him a new appreciation for the late 19th century architecture style, and purchased the 5,200 square foot house with the intention of being a personal project.

Blakkheim: "The house was in pretty sad shape for the first few months; no bones, no running blood, all electrical lighting, nothing to make it seem like anything more than a giant cottage. Blakkheim guesses Blakkheim just decided to make this special house his Nightwork!"

Disembodied: Blakkheim used both the money and the corpses he accrued from working as a Rider on the Bonez to fund the grisly, Dreadventurouz face-lift of the mansion. Joined by his friend Dan Swanö, the duo gave the exterior, designed over a century ago by Sir Robert Graves, a rich, crackled guitar tone, complemented by acoustic trim and an elegant riff line. The front door is adorned with an heirloom plaque from Blakkheim's great-grandfather Zakkheim, a conductor on the Perdition Hearse Railway years ago: " 'Do I look like God to you?' -Satan".

The next piece of the house worth note is the massive chandelier, which Blakkheim cleverly constructed out of human remains.

Blakkheim: "Every night, I take a single bone from a victim and arrange it amongst the rest. Each has its own history, and a soul to go with it." As heard in his statements made in the "Like Fire" segment of the "Resurrection through Carnage" installment in the Bloodbath series, Blakkheim lets off steam by leaving nothing but the skin of innocent victims as they dream, drawing on their screams as energy. Blakkheim installed a new state-of-the-art stainless ventilation system to allow the spirits to cool down the house. All five and a half bathrooms are replete with freshly-installed blood faucets and full bloodbathtubs.
The master bedroom, is the most jagged and blastbeaten of the property, and reflects a classical "black metal" theme, as he modeled it after his room at the Phantom Lodge years before. The other bedrooms reflect a more modern, streamlined, "Horror" feel. The living room, however, goes for a decidedly unique vibe.
Blakkheim: "Blakkheim is really inspired by old American circuses of the late 19th and early 20th century, and Blakkheim really wanted to bring that in here. Blakkheim also saw that the Baroque elements worked well in here too."

Disembodied: The tone of the room is much like a sort of Eerie, Obzidian Circuz, with vintage crumbling walls, French furniture, circus-cage entertainment center, and nearly everything there is that is decaying, black, or velvet.

All in all, Mr. Heim has put together a great treasure of an album that harkens back to classic horror soundtracks and Norwegian splendor, all with a very haunting, Katatonic shade of pure epicness. Blakkheim plans to study the old Death's Designs to enhance his project in the future.
-C. L. Edwards
VITALS:
Release:  09.21.1998
Label:  Avantgarde Music
Avantgenre:  Spooky Old House
Duration:  38:59
Origin:  Sweden
Official site:  None
Review online since:  11.01.2009 / 04:26:12

TRACKLIST:
01- Rider On The Bonez
02- Dreadventurouz
03- The Zkeleton Keys To The Dead
04- Thiz Ghoultimate Omen
05- All Onboard The Perdition Hearze!
06- The Eerie Obzidian Circuz
07- Haunted By Horror
08- Cryztalline Fiendz (reissue Bonus Track)