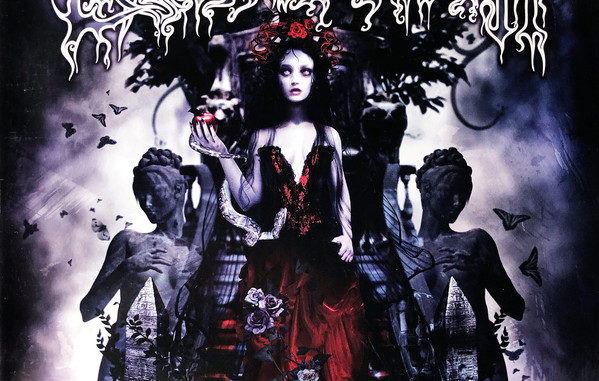 Some people seek comfort in the familiar. They like to eat the same meal, go to the same shows, sleep with the same wo/men. Now, we can add listening to CoF to that list.
We all know, CoF has turned to a album factory – a similar album for every two years, one or two "nice" songs, and the repetition of the same-old same-old in the rest of the album. Nevertheless, in the past albums (such as Thornography, Nymphetamine) I used to be able to discover some slightly unfamiliar tunes, some nice moments. However, I failed to do so in their latest attack. It is as aggressive and melodic as the previous ones. But, what happened to originality?
The album opens with a same-old same-old gothic interlude that introduces the concept of the album. If you are one the lucky "few" who recieved the promo-single before the release of the album, you might have seen the similarities already. Not much has changed. One or two, classical CoF melodies and some fill-in songs in between them.
This album is definitely a measure for how dedicated fan of CoF you are. This measure has got tougher and tougher during time. Now, you really need to be a dedicated fan to enjoy this album.
-Can Baskent
VITALS:
Release:  2010
Label:  Peaceville Records
Avantgenre:  Cult Extreme Gothic Metal
Duration:  90:00 [limited Edition]
Origin:  UK
Official site:  http://www.cradleoffilth.com/
Review online since:  24.11.2010 / 01:50:33
TRACKLIST:
01 – The Cult Of Venus Aversa
02 – One Foul Step From The Abyss
03 – The Nun With The Astral Habit
04 – Retreat Of The Sacred Heart
05 – The Persecution Song
06 – Deceiving Eyes
07 – Lilith Immaculate
08 – The Spawn Of Love And War
09 – Harlot On A Pedestal
10 -Forgive Me Father (I Have Sinned)
11 – Beyond Eleventh Hour