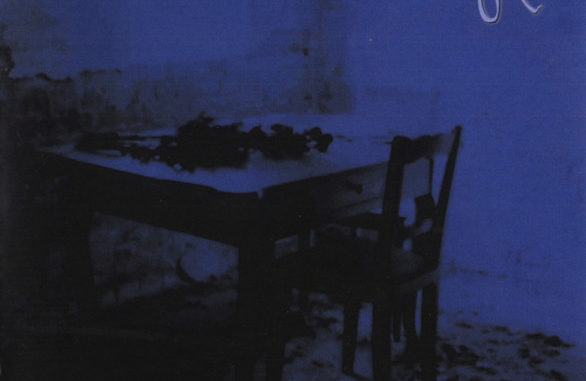 When I first listened to a song of this beautiful novella I felt a little bit messed up. I thought about Middle Age Fun Metal or the alike. But from another angle of view I soon realized that this is meant to be serious classical theatrical piece forming a Russian-oriented trilogy. All musical elements I love got combined in this album. I first didn't really notice how complex all these parts sounded mixed up in one entity. But I knew the person behind this project was actually me in the body of Michael Haas. It was my thoughts my feelings, my taste, my ideas. That's the reason why it became my all time favourite album more than 8 years ago. Angizia really changed my life not only on how I see and feel music today, but also personally because I met the singer after many years of being a big fan and have a child with him now. For me it was a Cinderella Story come true.
The piano plays the leading role in the songs which are quite lengthy but very diverting. At no point I get bored. Cedric Müller is a fantastic piano player and deserves much respect for being a second Mozart. There are electric guitars which add some Metal to the scene and make the album Avant-garde. The focus was put on contrasting dramatic female (Irene Denner) and male vocals (Christof Niederwieser), which add a very distinctive touch to the sound of Angizia. Also, classical chant combined with some clean but drunken vocals, cries and shouting can be listened to throughout the album. The whole CD emanates romance, passion, insanity, desperation. In my head a whole lot of stories form into a big pond of devotion to this piece of art. There are not enough words to describe this work so I will stop here and encourage you, yes YOU, to buy this album quickly before it is sold out!
-Katja Honeywine

VITALS:
Release:  1997
Label:  Napalm Records
Avantgenre:  Beauty And The Beast
Duration:  44:30
Origin:  Austria
Official site:  http://www.angizia.com
Review online since:  15.07.2007 / 10:57:41

TRACKLIST:
1. Kapitel I: Mein Schalltrichter Summt Memmenhaft Ein Totenlied
2. Kapitel II: Spätherbst 1832. Das Spinnrad Ist Ein Memoirensignal
3. Kapitel III: Vom Spiel Der Leisen Fragen. Wie Schäle Ich Den Augapfel?
4. Kapitel IV: Zwiegesprächniederschriften – Ein Vermummtes Trauerspiel
5. Kapitel V: Die Elenden Skribenten Von Bach Und Wolkenkuckucksheim
6. Kapitel VI: Die Fieberschauer Eines Betrunkenen Schwarzen Schmetterlings
I: Die Rhapsodie Vom Blechschaden Und Dem Stückwerk.
II: Serjoscha? Und Dreht Um Die Schurrende Spindel Den Leidelichen Faden.
III Und Tierisch Kleinlaute Schmachtfetzen Leierten Masshalten Und Geschmack.
IV: Blaue Schlotterbodeninsekten Und Der Ingrimm Eines Vogelbeerbaumes.
V: Die Notitz Von Mutter Wohlgestalt. Es Starb Eine Eintragung Am 16. Oktober.
VI: Innerer Monolog über Die Komödie Und Den Nutzen Des Komischen Geistes.