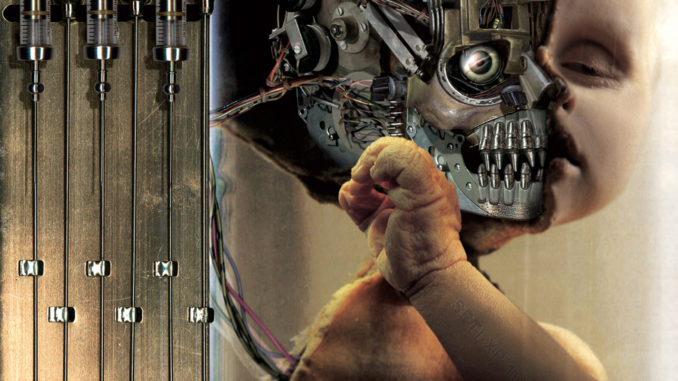 Today I had a sandwich for lunch. No big thing actually, I did not listen to music while eating my creation. In case you want to listen to this album I suggest the following food for each song. Please note that some meals need prior preparation before being served. Mahlzeit!
#01: Some Asian noodle snack that is cooked within 3 minutes.
#02: Some vanilla ice cream, chocolate cream, a banana and some rasped nuts.
#03: Fruit salad. Add cans of your favorite fruit into a big bowl, add some sugar and off you go.
#04: Meat. Put into a a pan with heated oil. As side dish I suggest some well cocked rice.
#05: Pudding with gummy bears or jelly beans. I recommend some icing sugar on top.
#06: This song is 4:11 which is pretty much the time Barilla noodles (No. 3) take to be servable.
#07: Salad. Add vinegar/oil, salt, pepper, some onions/garlic and some dried tomatoes. Serve with fresh white bread.
#08: Cut meat into small pieces, add sea salt oil and vinegar, let the meat soak in that soup for 1-2 hours and then cook it shortly on a light flame; serve with small potatoes that have been in silver foil in the stove for at least 30′.
#09: Take a big potato and fill it with sour cream, garlic, pepper and all kind of spices (oregano, thyme,…). Use the oven to heat that mofo up.
#10: Pre-fabricated ravioli should go well with this song.
#11: Order a pizza from your local pizza delivery. Suggestion: a simple Margherita with onions.
#12: Cook water, add one or two corncobs and let them cook for 4-6 minutes. Serve with butter and salt.
– Jonny Lignano
VITALS:
Release:  2003
Label:  Nuclear Blast
Avantgenre:  Aperitif Rock Digestif
Duration:  01:07:29
Origin:  Norway
Official site:  http://www.gentechranch.tk/
Review online since:  21.07.2007 / 18:47:57
TRACKLIST:
01 – Cybertrash
02 – Planet Of The Apes
03 – Star By Star
04 – Via Negativa
05 – Stillborn Universe
06 – Acid Theatre
07 – Perfect End
08 – Neon
09 – Keepers Of The Garden
10 – Phantomime
11 – Hollow Earth
12 – Industrial Twilight