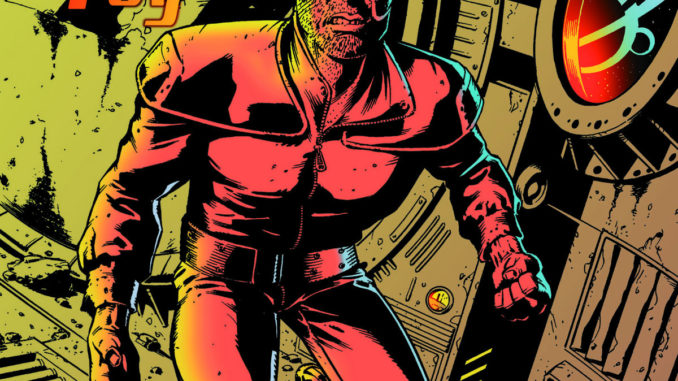 When I grew up, I was a regular reader of the German Metalhammer-Magazine. I remember reading the editorials of Götz Kühnemund and always wondered how his living room might look like and what he kept in the fruit bowl on the low table between the television and the couch. Same thing happened to me whilst listening to this album which actually should be considered 'avantgarde' only if hell freezes.
Quite similar to the Amazon-feature "People who bought this also bought…" I can exclusively present to you a "People who listen to song #x also like"-image list. Enjoy. Visual feedback appreciated.
When I finished listening to the album David Bowie's "The boys keep swinging" came to my mind.
-Jonny Lignano
VITALS:
Release:  2007
Label:  Cruz Del Sur Music
Avantgenre:  Manopeace
Duration:  42:57
Origin:  USA
Official site:  http://www.sloughfeg.com/
Review online since:  02.02.2008 / 13:08:33
TRACKLIST:
01 – The Return Of Dr. Universe
02 – Tiger! Tiger!
03 – The Sea Wolf
04 – Hardworlder
05 – The Spoils
06 – Frankfurt-Hahn Airport Blues
07 – Galactic Nomad
08 – Dearg Doom (Horslips Cover)
09 – Insomnia
10 – Poisoned Treasures
11 – Karma-Kazee
12 – Whirling Vortex
13 – Street Jammer (Manilla Road Cover)