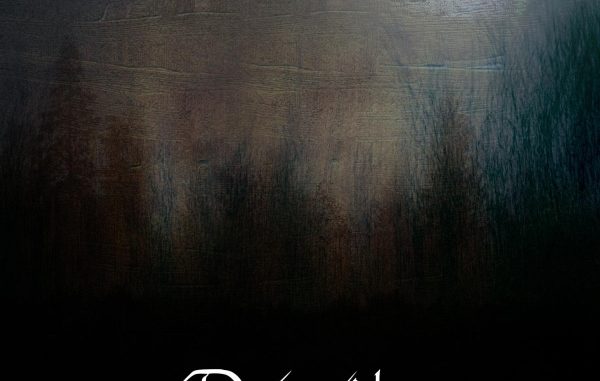 If "Nachtreisen" was on the show with the programmatic name DORNENREICH above it, one can almost be sure to expect a wild trip to musical realm. The Austrian combo, Eviga, Inve and Gilvan who has just returned to the band, stands for 12 years of ambitious ambient entertainment which goes beyond the frame of artistic freedom every now and then.
DORNENREICH are like many things in life — one either does or does not like these friendly long-hairs.
Those who get involved with the music of this group, will find heavy, sensitive and very emotional hours in the great DVD/CD package with the sounding title "Nachtreisen" (Night travelling).
After several albums and many appearances in European space, DORNENREICH have finally decided to give their fans a beautiful, little present. Expectedly the lads did not just release some DVD — like we are becoming overrun with currently — they take great pains in designing their disks. The DVD so to say consists of two live recordings of different gigs. On the one hand the summer breeze gig in 2007 which means fifty minutes of extreme head banging. At this gig the original cast of DORNENREICH characters were supported by ex-EMPYRIUM-members Schwadorf and Helm. Furthermore Gilyan was already drumming. The setlist fits, although "Trauerbrandung" was performed twice, which was not really necessary in my opinion.
On the other hand the second CD shows a live recording from the Wave-Gothic-Meeting 2007 where DORNENREICH performed mere acoustically. Duo-manning, armed with guitar and violin, they show a fascinating program. Eight songs are being presented alternately with vocals and instrumentally, caring for fleshly atmosphere.
Besides the gigs DORNENREICH also provide bonus material consisting of rare band photographs, tour photographs and recording sessions.
"Nachtreisen" brilliantly proves that DORNENREICH are composed of two sides. Hard, metallic, rough orientation paired with sensually, almost sensible focus. And this is what the band wanted to show their fans! In addition to the DVD there come two CDs where both live recordings are eternalized audio-technically (the CDs are acquirable separately).
What else there is for me to say at this point? DORNENREICH's "Nachtreisen" is one of their best performances. Like I said, this piece will not be loved by everyone but for fans it is the perfect package and obligatory to buy. Have fun dreaming and sensing!
-Mathias Klammer  (translated by Katja Honeywine)
metal.de

VITALS:
Release:  2009
Label:  Prophecy Productions
Avantgenre:  Contemplation Storm Metal
Duration:  01:39:03
Origin:  Austria
Official site:  www.dornenreich.com
Review online since:  17.11.2009 / 13:03:01

TRACKLIST:
Live At Summer Breeze 2007 (metal Gig)
1. Intro
2. Trauerbrandung
3. Eigenwach
4. Wer Hat Angst Vor Einsamkeit?
5. Grell Und Dunkel Strömt Das Leben
6. Schwarz Schaut Tiefsten Lichterglanz
7. Trauerbrandung (encore)
Live At WGT 2007 (acoustic-show)
1. Intro
2. Flügel In Fels
3. Der Hexe Nächtlich' Ritt
4. Aufbruch
5. Innerwille Ist Mein Docht
6. Meer
7. Mein Publikum – Der Augenblick
8. Drang
9. Der Hexe Flammend' Blick
10. Untitled Bonustrack (previously Unreleased) [CD Bonus]