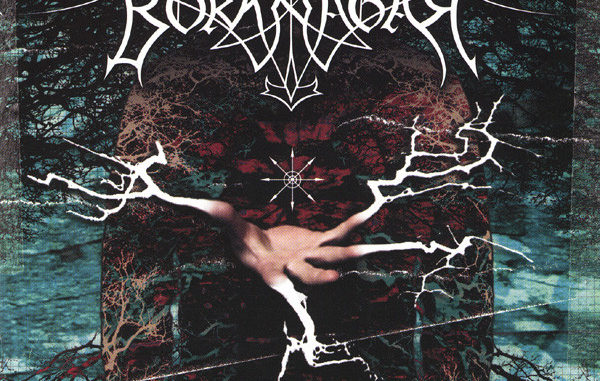 About one year after "Quintessence" BORKNAGAR released the predecessor "Empiricism" and it is noticeable that many things have happened in the band's environment. The former vocalist ICS Vortex has left BORKNAGAR to turn completely to DIMMU BORGIR. His replacement is no less than VINTERSORG, who marks the third vocalist in the band's history. This was obviously a very lucky pull, Oystein G. Brun and his vassals made a huge leap forward, compared to "Quintessence".
VINTERSORG's vocals provides BORKNAGAR an ever more melodic, epic look which fits very well. The furious Black Metal elements have become even less important than on the predecessor and in interaction with the melodious-dreamy, acoustic parts and the catchy guitar harmonies they stand equal at most. Above all the new vocalist's majestic voice sits enthroned, being persuasive both in its screamed and in its clean performance. In addition we find the already established Folk influences which are supported by some string parts (e.g. in "The Stellar Dome"). Variety and goosebumps are provided for. "Matter & Motion", a very weird piano song which also contains some guitars in the end, drops away in terms of the other songs' standard and thus marks the album's blackout.
Listening recommendations would be the fast opener "The Genuine Pulse", which delights with VINTERSORGs varying vocals and the synthesizer's theme, "Soul Sphere", being a very diversified song, and the balladic "The View Of Everlast". No negative words about the production here. This time BORKNAGAR took this aspect in their own hands refined their album (for "Quintessence" Mr. Tägtgren sat at the knobs). Hence "Empricism" is a good and highly recommendable album, which – except for the blackout mentioned earlier – does not have any weak point and will surely rotate for some time in my player.
-written by Metalgreg – translated by Falk (metal.de)

VITALS:
Release:  2001
Label:  Century Media
Avantgenre:  Epic Folk Black – Oh Yea And Metal Of Course
Duration:  50:02
Origin:  Norway
Official site:  http://www.borknagar.com
Review online since:  17.11.2009 / 10:02:29

TRACKLIST:
1. The Genuine Pulse
2. Gods Of My World
3. The Black Canvas
4. Matter & Motion
5. Soul Sphere
6. Inherit The Earth
7. The Stellar Dome
8. Four Element Synchronicity
9. Liberated
10. The View Of Everlast